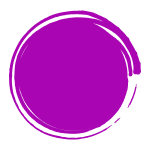 Mayor Carter has proposed funding for transformation of Hamline Midway Library.
Imagine free gathering spaces for neighborhood meetings, for job seekers to access Wi-Fi and resume help, for children to discover and learn through play, and for community members to work, study, and access services that help them meet their goals. Imagine accessible, inspiring, and comfortable spaces that invite people to come together across similarities and differences to connect and grow. Imagine these scenes in your neighborhood library.
We are co-creating a vision to transform library spaces in Saint Paul to meet the wants and needs of community members now and for the next generation.
Over the past few years, we have heard from many of you. In 2019, we rewrote our Library mission, vision, values, and goals based on community input. Your input shaped our facilities goal: to invest in spaces that are safe, inviting, affirming, and comfortable for people of all cultures, abilities, and communities.
Your input helped develop the our Facilities Direction, which presents a vision and recommendations for investments in library facilities.
And your voice is helping to secure funding for much-needed library transformation projects.
Please continue to co-create with us.
Sign-up for our newsletter, opens a new window to hear about opportunities to engage.
Facilities Direction: Transforming Libraries
Transform three well-loved libraries in Saint Paul that have not been renovated in more than 30 years: Hamline Midway, Hayden Heights, and Riverview
Create technology-rich spaces in all of our libraries.
Design spaces for families to play and learn in all of our libraries.
Take a deeper look.
Community members are showing up to shape their libraries. 
3,000 participants in Strategic Direction process
1,680 surveys completed on library facilities wants and needs
110 participants in neighborhood forums
35+ letters and testimonials shared with City leaders
We dream of a library that is reflective of our beautifully diverse communities, a library that says out loud and clear that new and long-time residents, immigrants, LGBTQ+ people, Black, Indigenous, and People of Color, youth and members of the disability community are vital contributors to the story of our community. We dream of a library that invites participation of people of varying abilities with dignity, accessibility and ease.
-Hamline Midway Library Association
2021
Secure funding for design work for Hayden Heights renovation and a limited number of additional mechanical, electrical and plumbing (MEP) system upgrades.
Hold neighborhood forum focused on the options for Hamline Midway Library that emerged from 2019/20 engagement process (slides

, opens a new window

and discussion questions results

, opens a new window

).
Submit project proposals to the City's Capital Investments Budget (CIB) Committee

, opens a new window

for investments in three libraries: Hamline Midway, Hayden Heights, and Riverview.
Hamline Midway submitted as request for investment in one of two options – renovation plus expansion or new building – with additional community process to inform direction.
CIB Committee collects input via online survey and public hearing.
CIB Committee submits their 2022/23 funding recommendations to Mayor Carter.
Proposals for Hayden Heights and Riverview renovations, and library technology investments, included in Senator Smith

, opens a new window

and Senator Klobuchar's

, opens a new window

Congressionally Directed Spending requests.
UPDATE – 8/11/21: City releases RFP for consultant to support community-informed schematic design work

, opens a new window

for all three priority library locations: Hamline Midway, Hayden Heights, and Riverview. Anticipated vendor selection decision in October.

UPDATE – 8/12/21: Mayor Carter proposes $8.1 million investment to transform the Hamline Midway Library in his 2022 Budget Address

, opens a new window

.
2021 – Next Steps
Begin next phase of community engagement to develop community-informed schematic designs for all three priority locations.
September/October: Youth engagement process led by Youth Leadership Initiative. Neighborhood engagement process led by Hamline Midway Coalition.
November/December: Library-led community engagement and design process focused on Hayden Heights, Riverview, and Hamline Midway.
Hamline Midway community engagement process invites community to inform direction: new building or renovation plus expansion at current site.
Work with The Friends and City of Saint Paul partners on capital fundraising strategy
December: Truth in Taxation Public Hearing before Council
December: Council adopts 2022 city budget and capital budget
2022 and Beyond
Develop construction documents and begin construction of any projects (Hamline Midway, Hayden Heights, and/or Riverview) funded through 2022/23 CIB process or other.
Continue to seek public and private funding for the priority projects outlined in the case statement.
Frequently Asked Questions
Facilities Master Plan presentation prepared by HGA. Presented March 4, 2020.
PowerPoint presentation from March 9, 2021, community discussion about Hamline Midway Library.