NEW APP NOW AVAILABLE!
Browse the library's collections, place and manage holds, and renew materials from your smartphone or mobile device.
The new app includes the ability to link multiple library accounts to easily view them all from the same device.
This is a Brand-New App
Please note that this is a new app that will require downloading from the app store, and is not an update to the existing app, which is being discontinued.
Once you have downloaded the new app, you can uninstall or delete the old app. The old app will continue to work for some time, but will eventually stop working.
Library Card Credentials Not Recognized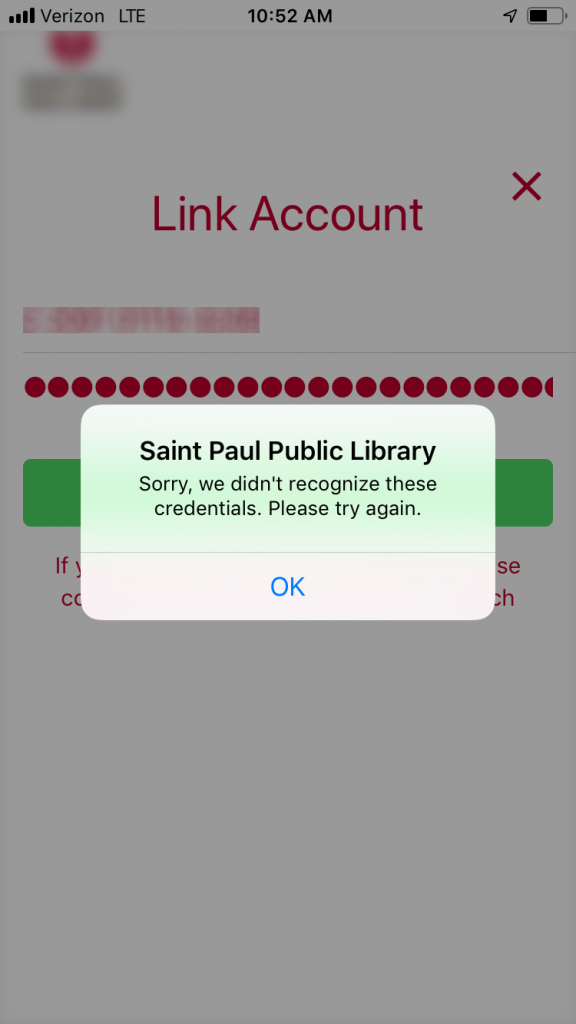 Some patrons are unable to log in to the mobile app even when entering their library card numbers correctly. They see the error message "we didn't recognize these credentials."
This usually happens when library card numbers are in the library's patron database with spaces between numbers (for example, 2 2091 00890 0709 vs. 22091008900709).
Please contact the library and library staff can check your account and take out the spaces between numbers or troubleshoot further.