Library Card Credentials Not Recognized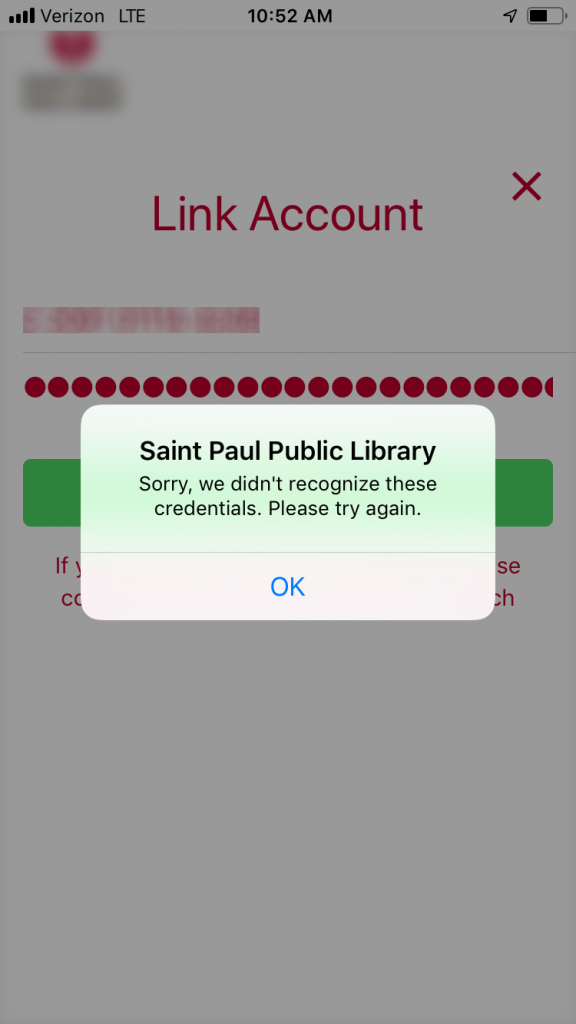 Some patrons are unable to log in to the mobile app even when entering their library card numbers correctly. They see the error message "we didn't recognize these credentials."
This usually happens when library card numbers are in the library's patron database with spaces between numbers (for example, 2 2091 00890 0709 vs. 22091008900709).
Please contact the library and library staff can check your account and take out the spaces between numbers or troubleshoot further.