Talk about the books and the theme of mental health with your neighbors, friends, and family. Use our toolkit—crafted around each book selection and age ranges—to dig into and facilitate brave conversations that push our city forward. Resources in the toolkit can help you host a conversation or event, or incorporate Read Brave into a classroom, book club, or another group.
Read Brave 2023 Launch with Adib Khorram, author of Darius the Great is Not Okay
It's our hope that community members are inspired by the books and mobilize for change in our Saint Paul community. Get started by coming together with fellow Saint Paul community members for Read Brave events and activities at your local library! You're invited to join us for Q&As with author Adib Khorram, storytimes with Mayor Carter, drumming and sound healing circles, and more!
Mar 7th | 12:00am - Apr 2nd | 12:00am
Volunteer with Read Brave
Join us for a Read Brave volunteer event to assemble mental wellness kits for children receiving mental health services from the Wilder Foundation's Community Mental Health & Wellness Clinic!
Saturday, March 11, 10:30 a.m. - 12:30 p.m. in the Otto Bremer Room at George Latimer Central Library
Can't make it to the in-person volunteer event? Make mental wellness kits at home and drop them off at the Wilder Clinic. All you need to get started are these suggested supplies.
To commemorate 10 years of reading brave together, we've created a limited-edition mug, opens a new window, tote, opens a new window, and tee, opens a new window available through the Friends Shop. A portion of each sale goes to support the Friends of the Saint Paul Public Library, which helps to raise funds to sustain programs like Read Brave! Now through the end of February, use code READBRAVE at checkout for 15% off your order.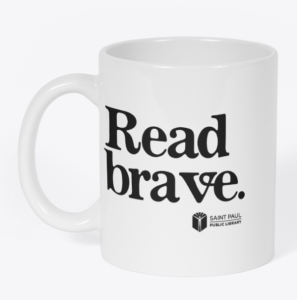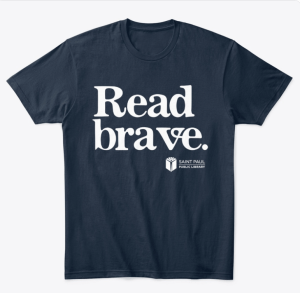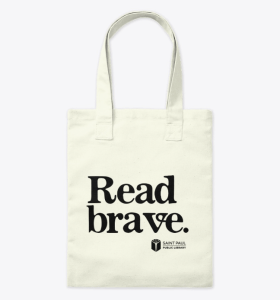 Questions about Read Brave?
Get in touch with the Read Brave Team using the form below with any questions you have about Read Brave books, events, or partnerships.