2023 Read Brave by the Numbers

5,980 copies of the 2023 Read Brave titles were distributed to students and community members to add to their personal libraries.

490 students total participated in in-person author events with Adib Khorram, author of Darius the Great is Not Okay and virtual visits with Rosena Fung, author and illustrator of Living with Viola.
Pictured above: Collaborative drawings created by author/illustrator Rosena Fung and middle school students from Read Brave partner schools.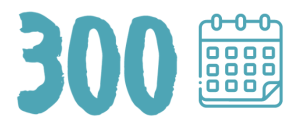 300 community members participated in Read Brave programs including the Drum and Dance Healing Circle, Community Sound Healing, the Children's Mental Health panel with two local authors and a youth mental health worker, and other programs.
"I've never read a book before where I thought to myself, 'Hey, that's me!' I did feel a little emotional because it was the first time I felt seen [in a book]."
"[Read Brave Talk Brave was an] incredible, wide-ranging discussion that left me filled with optimism for our future, and grateful to live in St. Paul."
"Read Brave was very exciting because not just anyone gets the opportunity to have an author visit your school, let alone an author you're a fan of."
Questions about Read Brave?
Get in touch with the Read Brave Team using the form below with any questions you have about Read Brave books, events, or partnerships.