Use the library's computers to print or send documents to the library from your own computer or mobile device.
Printers are available at all library locations.
Prices:
Black and white: 15 cents per page
Color: 75 cents per page
Payable by cash or check
Copy, scan, and fax services are also available at most locations.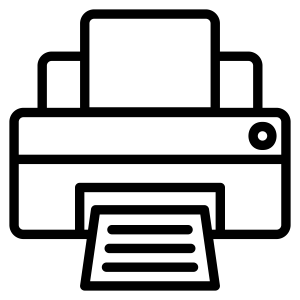 Use a public internet computer to send documents to the print release station at the library.
Enter your library card number or guest pass number to retrieve your print jobs.
Printing is not available from catalog computers.
Using Your Own Computer or Mobile Device
Use your computer, phone, or tablet to upload files or email them to the library's printer.
To pick up your documents, go to the print release terminal at the library you selected. Print jobs are held through the end of the day.