Saint Paul Public Library welcomes you to connect, learn, participate, and grow.
Library services, events, and programs are free and open to everyone.
Createch: A Day in the Life
Createch is created by teens for teens, ages, 12-18 to explore creative talents, pursue their interests, and spark new passions. From video games with friends to art projects, everyday in Createch looks different.
For example, Arlington Hills Createch recently hosted a Smash Bros tournament at Arlington Hills Createch. Teens could compete for the title and bragging rights of a Smash Bros champion. Everyone enjoyed a night of snacks and games. The top three players were awarded their 'deal with it' glasses, made on one of Createch's 3-D printers, and a gift card to the console of their choice. 
Innovation Lab: Bringing Ideas to Life
A maker-space for adults, the Innovation Lab has something for everyone--whether you are a tinkerer, entrepreneur, artist, hobbyist, inventor, or just plain curious.
Take Rebecca, for example. Rebecca is a maker by trade. She heard about the Innovation Lab last year from a friend but hadn't had the chance to come in and explore the space until June, after she ordered a sneaker kit.
Upon completing the Innovation Lab orientation and watching the training videos online, Rebecca booked a four-hour appointment to try laser engraving for the first time—taking her handmade kicks to the next level in the process. "In the Innovation Lab, I was given the opportunity to have my own hands-on experience and become my own expert—having the freedom to use this equipment was very empowering."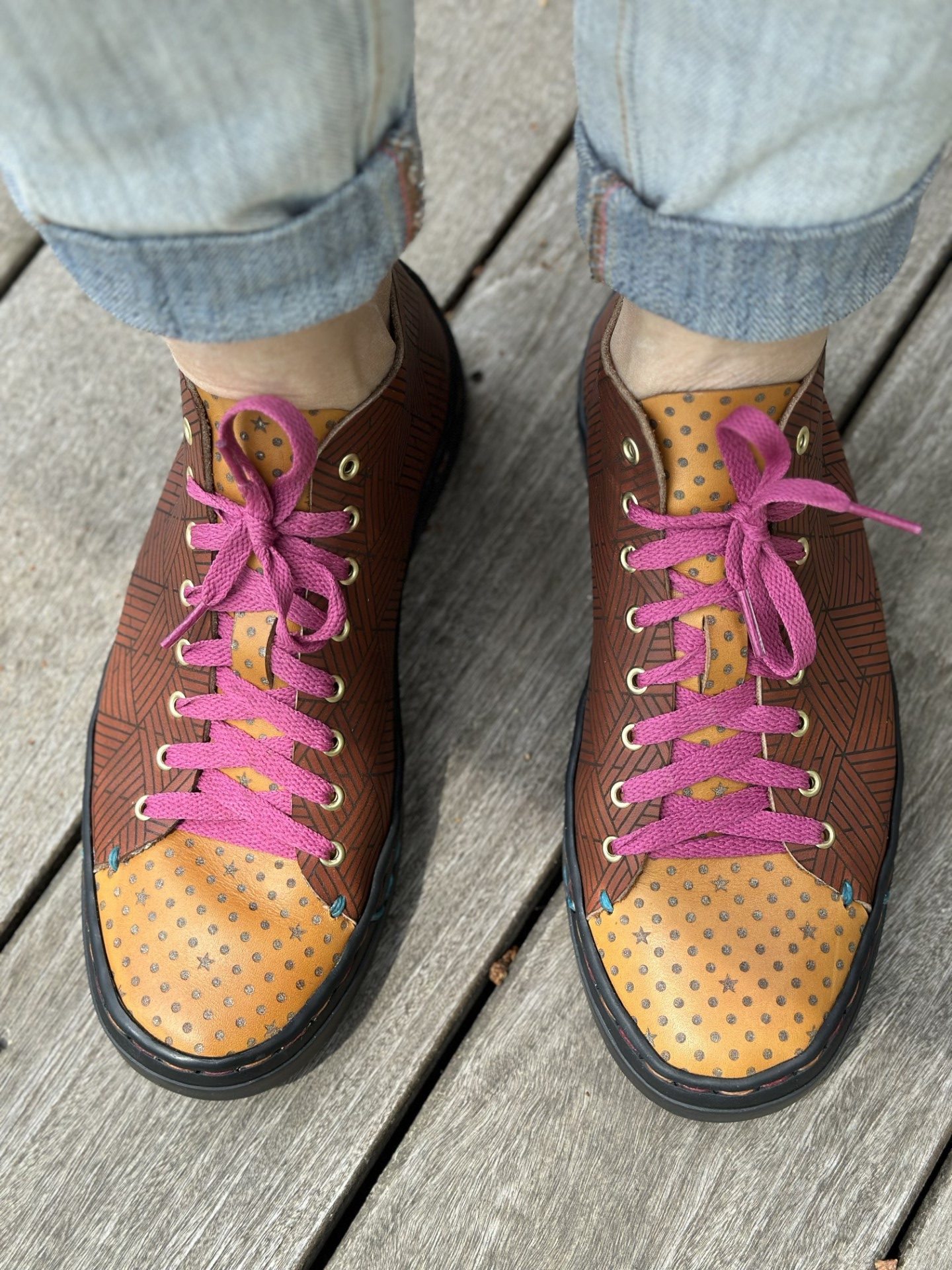 Looking for a great place to host a meeting? Look no further than your local library. Whether you're hosting a team brainstorming session, community gathering, presentation, or board meeting, our library offers great spaces to connect with each other.
Play & Learn Spaces for Young Children and Families
Saint Paul Public Library is committed to creating dedicated spaces for young children and families to learn through play. Our colorful spaces are filled with comfortable areas to read, build, imagine, and create together.
The Library has been working to update play and learn spaces in all library locations to be community-informed and reflect the cultures of each of Saint Paul's unique neighborhoods.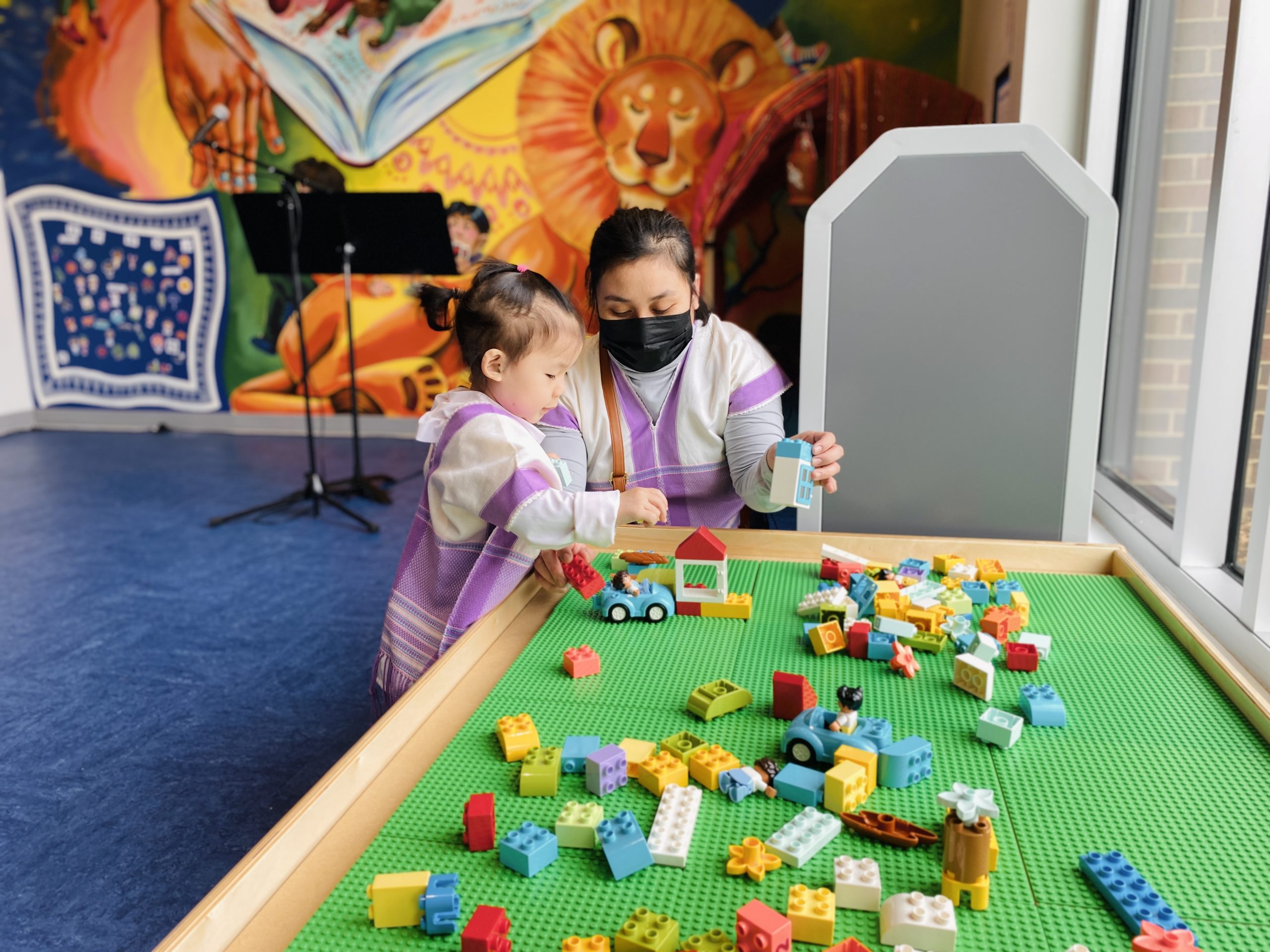 Exchange Ideas & Build Community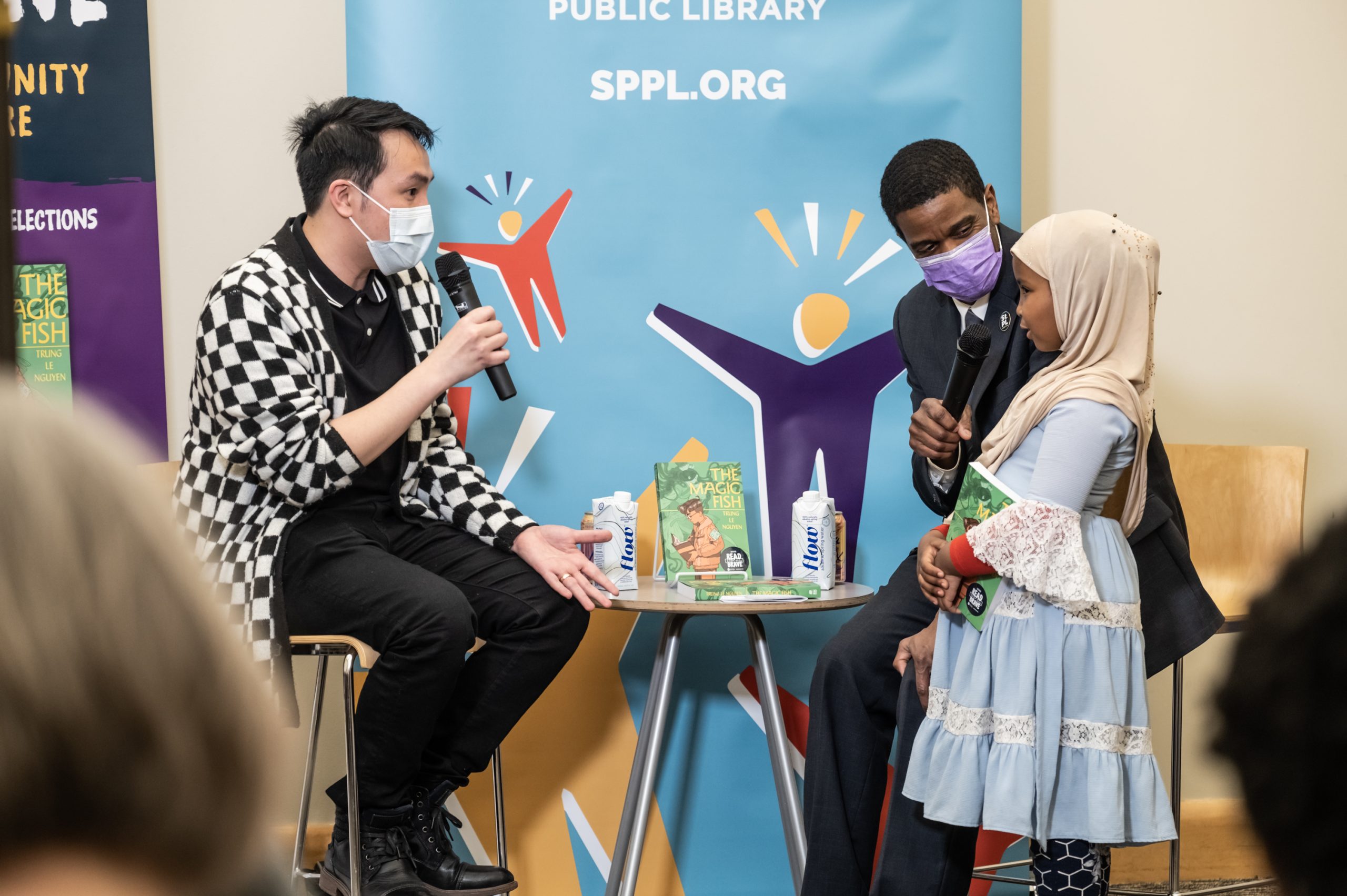 Read Brave: Harnessing the Power of Books
Read Brave is Saint Paul Public Library's citywide, intergenerational reading program that connects readers of all ages to one another through one theme, books and their authors, programs, and a call to action. Read Brave takes place annually in March.
The Library intentionally identifies a theme that directly aligns with city issues that impact our community. We use the power of books to spark brave conversations about topics that can be challenging to talk about with others. For example, the 2023 theme was mental health and the main book was Darius the Great is Not Okay by Adib Khorram.
Read Brave celebrated its tenth anniversary in 2023 and has impacted the lives of thousands of Saint Paul students and residents who have participated in the program throughout the year.
"[Read Brave Talk Brave was an] incredible, wide-ranging discussion that left me filled with optimism for our future, and grateful to live in St. Paul."
Unlock Potential & New Possibilities
Unlock Potential & New Possibilities
Reading Together Program Inspires Young Readers
Last year--every Thursday, Clara, who was in 2nd grade, and her mentor, Ollie, met to practice reading as part of the Library's Reading Together program. During one particular reading session, Ollie and Clara talked about how to write a book. Motivated and inspired, Clara spent more than two hours writing a story and drawing pictures to go with it. Clara's mom said Ollie had made a big impression on her daughter. "She's a kid who typically would rather watch cartoons than read or write on a Saturday morning...this just shows the power of mentors and representation."
Volunteer
We couldn't do everything we do without the help of hundreds of volunteers. If you are 16 or older, find out how to get involved.
Subscribe
Sign up for our e-newsletter to get the latest news, events, and program information.
Invest in your Library
Keep your library strong by supporting The Friends of the Saint Paul Public Library.