One Book | One Minnesota is a statewide book club that invites Minnesotans of all ages to read a common title and come together virtually to enjoy, reflect, and discuss.
Libraries are essential for connection, and through One Book | One Minnesota, libraries across the state will connect their communities through stories. The program aims to bring Minnesotans closer together during this time of distance and adversity.
One Book: Fifth Chapter
August 2 - September 26, 2021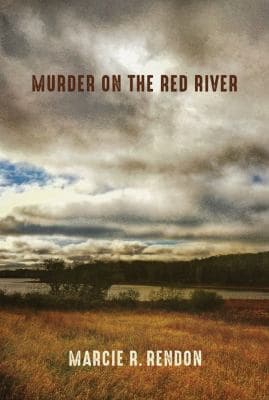 The featured book for Summer 2021 is Murder on the Red River by Marcie Rendon.
About Murder on the Red River
Murder on the Red River is Marcie Rendon's debut mystery novel. In it the reader is introduced to Cash, a tough, 19-year-old Anishinaabe woman who was taken away from the reservation as a child and grew up in more foster homes than she can remember. Now a farm laborer and pool shark in Fargo, ND, Cash's life changes when a dead body is found on the Minnesota side of the Red River and her longtime friend, Sheriff Wheaton, enlists her to help solve the case.
Discussion Guide, opens a new window
About the Author
Marcie R. Rendon is an enrolled member of the White Earth Anishinabe Nation. She is a mother, grandmother, writer, and performance artist. A recipient of the Loft's Inroads Writers of Color Award for Native Americans, she studied under Anishinabe author Jim Northrup. Her first children's book is Pow Wow Summer (Minnesota Historical Society Press, 2014). Murder on the Red River is her debut novel.
Virtual Author Discussion
This statewide book club conversation will feature Marcie Rendon in conversation with Allison Waukau.
August 31, 2021, at 7:00 p.m.
Free and open to the public. The conversation will take place using Zoom.
Registration required.
One Book | One Minnesota is presented by The Friends of the Saint Paul Public Library, as the Minnesota Center for the Book, in partnership with State Library Services. Program partners also include Council of Regional Public Library System Administrators, Minitex (a joint program of the University of Minnesota and the Minnesota Office of Higher Education), the Minnesota Department of Education, and Minnesota Historical Society Press.