Happy New Year! 2018 was a transformational year for Saint Paul Public Library. In January, we welcomed our new director, Catherine Penkert and published two children's books in the Oromo and Amharic languages to better serve our city's growing population of these communities. We also kicked off a community-driven, inclusive learning process that culminated in a new strategic direction for 2019-2022. August was marked with a momentous announcement. With the support of Mayor Carter, we proposed eliminating daily late fines starting in 2019. We are thrilled that our proposal was approved and we are excited to welcome back thousands of people who were previously blocked from checking out materials due to late fines.
Here are the top moments from 2018.
---
January: New Children's Books in Oromo and Amharic 
Mayor Carter, Library Director Catherine Penkert, and community leaders celebrate the library's publication of two children's books in the Oromo and Amharic languages at a special storytime on January 30, 2018 at Rondo Community Library. The library saw an opportunity to develop materials to support children's early literacy and school success for these growing communities. We look forward to continue publishing children's books in more languages in 2019.
---
March: Trauma-sensitive Libraries
In March, we hired a Wilder Foundation social worker, Ruby Rivera, to work at 4 branches. Since April, Ruby has completed 150+ patron engagements and 40+ staff consultations, and more than 100 Library staff members, including representatives from all SPPL locations, have completed 600 hours of training in trauma-sensitive practices. Learn more here.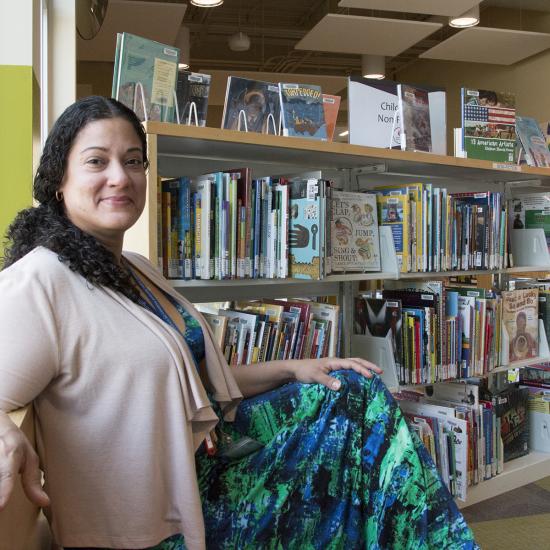 ---
April: SPPL 2022 Community Engagement
In April, we conducted an inclusive, engaging community learning process through which we heard from more than 2,000 people about their hopes, dreams, and ideas for the Library. This included interviewing 400 stakeholders and community members; two public listening sessions; seven community pop-up meetings held throughout Saint Paul in partnership with Juxtaposition Arts; and an online survey, which was completed by 1,600 library users. Our SPPL 2022 strategic direction is available on our website.
---
May: Wash & Learn 
In May, we launched the library's new "Wash & Learn"program that created pop-up libraries and digital classrooms in the laundromat so families can learn while they do laundry. 
---
Also in May: the New SPPL.org
We also launched our new website with smarter searching, better browsing capabilities, and more personalized features like list-making. Since launching, we saw a 45% increase in the number of visits and a 183% increase in the number of unique page views. But most importantly, library users tell us they love the new site! Learn more here.
---
June: Drag Story Hour 
In June, we presented one of the first library drag story hour series in Minnesota. More than 500 people attended three drag story hour events and joined the library in celebrating the LGBT community and the power of self-expression.
---
August: Eliminating Late Fines Announced
At the library's annual budget address in August, Mayor Carter announced his plans to include the library's proposal to eliminate daily late fines in his 2019 budget proposal. After years of consideration and research led by staff members, the library identified daily late fines as a significant barrier to accessing library materials. Learn more about Fine Free at sppl.org/fine-free.
---
November: Read Brave Saint Paul Launches
In November, we kicked off Read Brave Saint Paul, a new citywide reading program that aims to engage 5,000 Saint Paul residents on the topic of housing insecurity. Library staff members selected Burn Baby Burn and Evicted as the two primary Read Brave Saint Paul fiction and nonfiction titles respectively, and selected four books for kids. Learn more at ReadBrave.org.
---
December: Saint Paul Public Library - Now Fine Free!
In December, we officially became a fine free library with the approval of the Library Board and City Council. Since going into effect, we have reduced the number of library cards blocked due to late fines from 51,000 to about 5,500. We have also started hearing from library users about the positive impact this new policy is having, and we are excited to continue sharing these stories moving into 2019.