MSR Design and SPPL are creating a plan for service, space, and user experience improvements for the Nicholson Information Commons on the second floor at George Latimer Central Library. Design work is underway to develop a community-informed plan for a transformed space that serves as a welcoming, inviting destination for community members who want a comfortable public space to read, work, study, or relax.  After the plan is created, investments in the space will be made over time, funded by the annual endowment dedicated to the library programs, materials, technology, and services in the Nicholson Information Commons by Richard and Nancy Nicholson Endowment.
Through MSR's community engagement, we have identified the following Guiding Principles to the design work: Welcoming, Empowering, Flexible.
Welcoming: The Commons will provide a welcoming, accessible, inspiring space for all, that invites curiosity and casual use within its historic formal backdrop.
Empowering: Offerings and amenities will be obvious, user friendly, and encourage use to support you and your needs.
Flexible: You can define your own experiences through a range of spaces that provide openness and privacy, activity and quiet, seating choices, and technology access. The Commons will be comfortable for meeting and interacting with others and for being alone.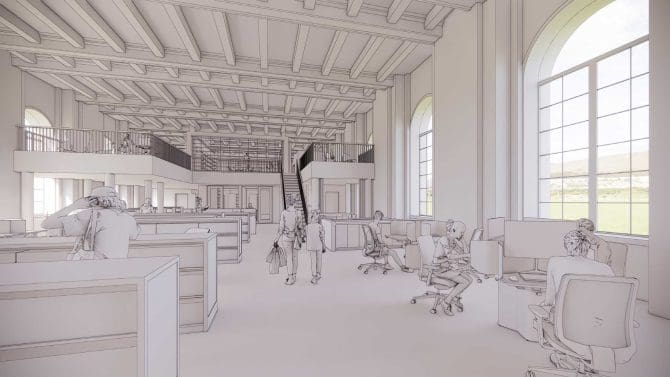 Design boards and feedback forms were available at George Latimer Central Library March 31 through April 10.