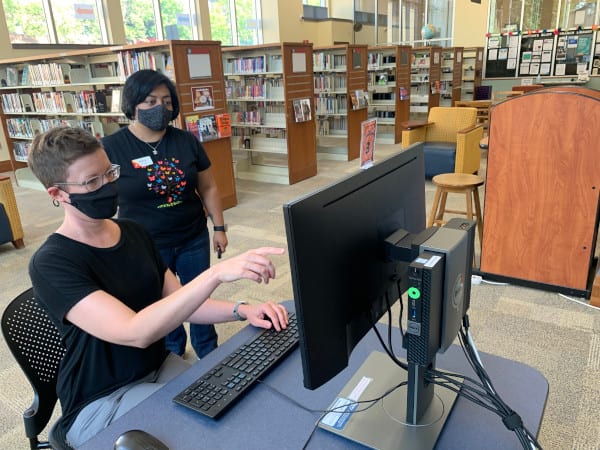 Access to computers, Wi-Fi, printers, and more.
Quiet spaces to job search, interview, work on your resume, and more.
Connect to people and resources to help you land your next job.
Career Labs can help.
Walk-ins welcome. Appointments recommended for 1-on-1 computer assistance.
With support from Community Development Block Grant, Career Labs provide services to residents that have been economically impacted by COVID-19 as they seek employment, build career skills, and navigate career transitions. Everyone is encouraged to wear a mask and practice social distancing.
Additional Career Labs: Ramsey County Community Career Labs
Appointments
Walk-ins welcome. To make an appointment call 651-793-1699 or book a time online below.
Reservations can be made up to 14 days in advance.
Services
Computer stations
Training stations
Wi-Fi stations
Navigator Assistance
Print, copy, fax, and scan services